Album listening log
Hearing is a labor like reading
Hearing is a labor like keeping still

The ideal goal is 365 albums at the end of the year. A more realistic figure given past years is between 150 and 200 ambums, when work allows. For example, I reached 196 last year (personal favourites here).Depending on the circumstances I might take break periods where I listen to loose songs instead and try and catch up in other weeks. Here's why I'm doing it, and some other questions regarding this log.
The current figure this year is 80 albums (out of 335 days). That is approx. 23% as many albums as days.
Some general rules for inclusion are:
Only those albums listened to with attention and persistent intention are included there. Background music doesn't count (though I find it hard not to pay at least a minimum of attention). Relistens aren't included - albums listened to must be new to my ears.
Live concerts are included with a LIVE tag.
I avoid song skipping, and generally keep it as a last resort. I try to be patient and allow myself to be surprised. If too many song skips happen the album doesn't enter the list (happily, this doesn't happen often).
Albums are listened in one session, if possible, or in two sessions over the same day/consecutive days depending on length and external factors.
I sometimes add notes (N). It depends on mood, whether I have a fun fact or commentary to make, and time.
Dates are in Arvelie format. Some days might be wrong before 00H00 due to manual calculation of arvelie format before coffee (now automatized).
Breaks (a subjectively significant amount of time not listening to anything new) are notated as well.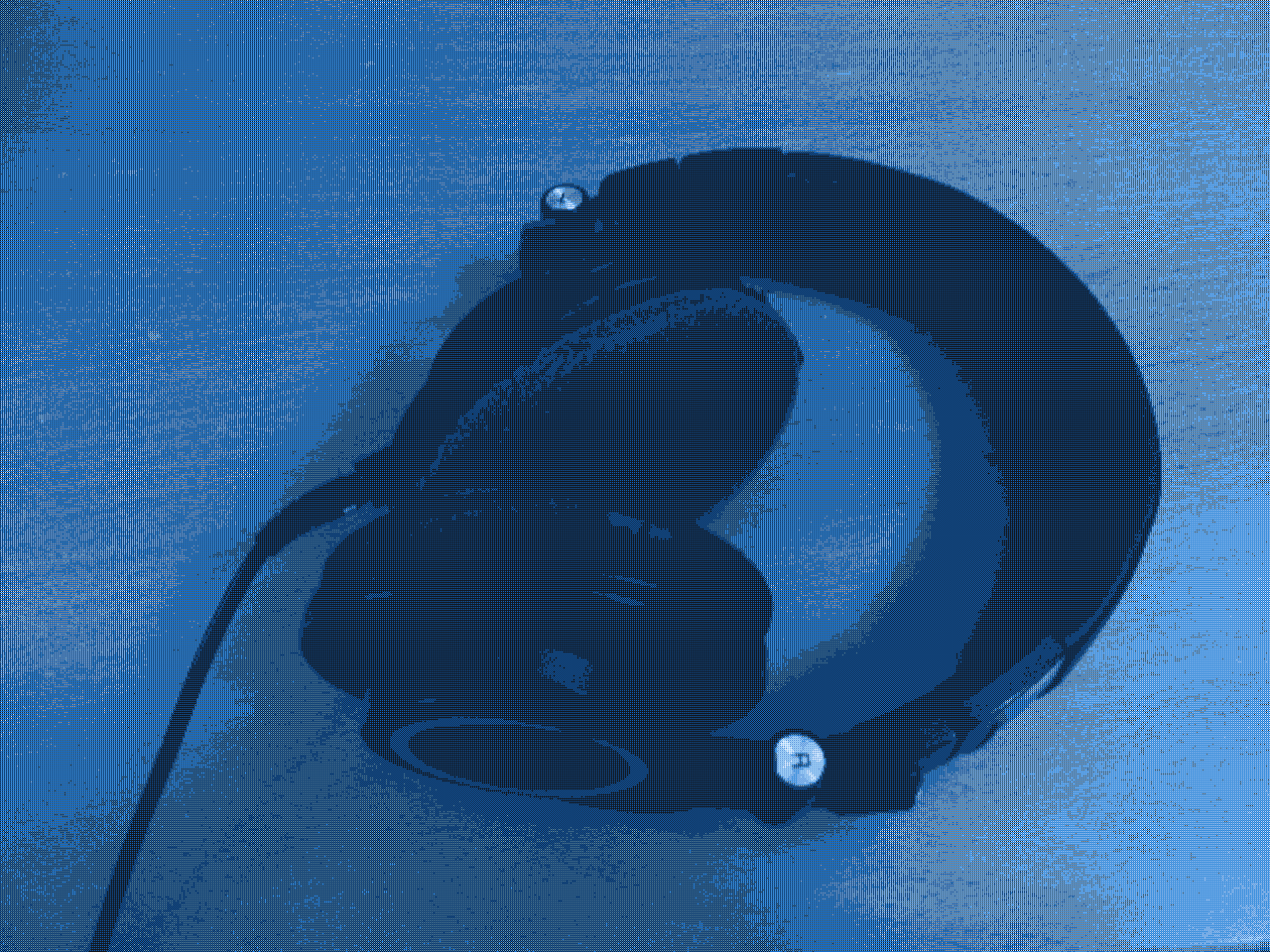 2023
01X01 Alone Together - Karriem Riggins
N: Great producer. You can definitively hear why Dilla and him were friends.
01W08 LIVE: Steve Coleman & Reflex
N: Yep, it was great. Chris Brown was at bass: he's a beast, but also a great educator who keeps a bass lessons youtube channel. Steve Coleman is as mindblowing live as I expected, as well.
01W00 Scientific Dub - Scientist
01V13 LIVE: Nubya Garcia
N: Off, it was a blast. It had Joe Armon-Jones at keys, Daniel Casimir at a dub-like sounding double-bass and a fabulous young drummer who was a beast but whose name sadly I'm not finding (not Sam Jones, the guy from the album and usual drummer of Nubya, but a woman with long curly hair). Next week I'm seem Steve Coleman, who is quite the number as well.
01U08 AOR - Ed Motta
N: See below.
01U08 Poptical - Ed Motta
N: Tremendous bass lines, but also overall very pleasent album (a mix of brazilian music, soul, funk and jazz).
01U07 The Circle Maker - Masada / John Zorn
N: The whole Tzadik catalog is up in Spotify now so I'm having a blast. I could barely decide where to start!
01T10 Knower Forever - Knower
N: The number of cool basslines, ridiculous keyboard solos and catchy funk hooks in Knower albums is ridiculous. Great album, as usual.
01T09 Stings - Kamaal Williams
N: It's a bit of a divided album: some tracks are hip-hop-like/funk/electronic, other are more like orchestral landscapes. I prefer the first, to be honest, but overall cool album anyway.
01T05 Timba a la americana - Harold López-Nussa
N: It's been a while since I last listened to some good Timba, though I love it. I wanted to get back to it these days.
01S08 En Kötü Iyi Olur - Lalalar
N: Interesting piece of psychedelic-synth anatolian music. It has a very polished sound, mixing well traditional instruments and motives with rhythms in between the electronic and the
01S05 Mehliana: Taming the Dragon - Brad Mehldau & Mark Guiliana
N: Ridiculous drumming and keyboard solos, as expected. Cool cover art too! It's a mix of synthy sounds, spoken word and jazz: Guiliana's BEAT MUSIC! signature sound is all over it.
01P09 Crush - Floating Points
N: Listening to less and less albums lately in comparison with other years, in part because I didn't know what else to explore. I'll probably end the year in around 80 albums. As for this album particularly, I didn't know Floating Points so well, but I have friends who are big fans. It totally deserves it! It's quite something.
[BREAK]
01N13 Me Paro Cuando Suena - Orquesta de las Nubes
N: One of the most serious efforts to do palatable contemporary music in Spain. Half atmospheric landscapes (not so interesting), half bold experimenting. Voces in particular, as a solkattu aficionado with a passing knowledge of the intricacies of the art, was an instant surprise since the first dun syllable - even if it's a bastardized version of it with not as much interest as the original thing. It reminds me, of all things, of Mike Patton's reporpuse of konnakol/solkattu for AWOL Block Party 0600 Hrs., in his joint, weird and amazing album with the X-Ecutioners.
01N05 Trudy's Songbook - Ruby Rushton
N: Basically, Tenderlonious and friends doing their new UK jazz thing.
01N05 Solar Wind - Ramsey Lewis
N: I was driven to the album after Ethan Hein's blogpost about Summer Breeze, which is sampled in Little Simz's Gorilla. I also found the start of Hummingbirg familiar: in this case, it was sampled in Aesop Rock's Dog at the Door (from the 2020 album Spirit World Field Guide).
01N02 Rádio Mistério - Pedro Martins
[BREAK]
01M00 The Omnichord Real Book - Meshell Ndegeocello
01L06 Archetype - Joe Armon-Jones, Maxwell Owin
[BREAK]
01K12 Gathering My Wits - Genital Shame
01K09 The craft - Blackalicious
01K08 LIVE: José Joaquín Aroca
N: A local saxo player that does free improvisation. It was really fun - free improvisation is extremely hard to do right, but the ideas he played with were always consistent (even at its most atonal) and managed to land with plenty chutzpah.
01K04 Enigmatic Society - Dinner Party
N: Another headbobber - it seems now they have finally embraced the name (see 00O11; this is the same Terrace Martin / Robert Glasper / Kamasi Washington / 9th Wonder supergroup). Oh, and also: Phoelix (Noname's producer) is there somewhere.
In their efforts not to outshine each other I think there is something left, because my memory of the self-titled album is that is was much stronger.
01K04 Iroko - Avishai Cohen, Abraham Rodriguez Jr.
N: I'm a big fan of Avishai Cohen (at least when he's not in one of his dad rock album phases). I like the fact that is a barebones album, with only voice, bass and latin percussion - it really brings up the best of Avishai's melodic talents. Apparently they tour with a full band, sadly. I'm sure it loses some of its magic and the sort of intimacy you get when they have to fill each other's gaps.
01K04 Nightclubbing - Grace Jones
N: I admit I thought this album was going to be more interesting, given the iconic status of Grace Jones.
01K00 Aethiopes - billy woods
N: Wow, pretty impressive. The tone is very consistent even when the samples couldn't be drawn from more different places (I think I even heard some gamelan, could it be?). Producer Preservation did a great job here. As for the lyrics, they are hard to pick and obscure, but very literary. I'll have to spend more time tearing them appart.
01K00 Known Unknowns - billy woods, Blockhead
N: Arrived here through Aesop Rock (Blockhead is a common collaborator of his, and he gives a guest verse in Wonderful). I liked billy wood's style.
01J13 Sonocardiogram - Daymé Arocena
N: Damn I miss listening to Cuban music. I'll make sure to do so in these days. I haven't checked still who the bassist and key player are, by the way, but they are MAD.
You may have noticed I've slowed down in my usual listening habits. I've been giving a thought to work stuff so I have relied on familiar music.
01J03 Critical Mass - Dave Holland Quintet
01I12 Mister Magic - Grover Washington JR.
01I07 Liberation - Talib Kweli & Madlib
N: Honestly I listened to this one because I like Madlib (I prefer Mos Def to Talib Kweli, though he's madly talented as well).
01H12 Illmatic - Nas
N: One of those 'you like hip hop but never listened to X??' albums. Not anymore.
01H05 CALL ME IF YOU GET LOST: The Stale Sale - Tyler, The Creator
N: Wow, he keeps getting more and more impressive. I knew CMIYGL was one of those 'instant classic' albums, but I hadn't given it a listen (despite loving Flower Boy and IGOR), so on the occassion of the deluxe version I jumped right in. It is indeed very good.
01H03 Bad Neighbor - MED, Blu, Madlib
N: I haven't listened to much new music lately, sadly, so this is my getting-back-into-the-habit attempt.
Minor music journalling notes aside: HOW THE FUCK DO YOU FLIP A SAMPLE LIKE IN THE STROLL. Madlib is amazing and I'm forever in awe.
[BREAK]
01G06 Vol. 2 - Sebastiao Tapajos, Pedro Dos Santos
01G02 Vol. 1 - Sebastiao Tapajos, Pedro Dos Santos
N: Lovely!
01G00 Idiom - Joe Armon-Jones, Maxwell Owin
01F13 Another Planet 4 - Phiik, Lungs/LoneSword
N: A duo raps over drumless beats. Superb rhyme game and soundscapes.
01F05 Sankofa Season - Andrew Ashon, Kaidi Tatham
N: I really like Kaidi Tatham - didn't know about Andrew Ashon until this album.
01F05 Doo-bop - Miles Davis
N: I want to get more into Miles. I read somewhere that this was vilified at the time and now it's better considered. Well, it's true that it's note the most transcendental stuff out there by him, but hey, I liked it.
(Also: for a second I though Fantasy sampled from If You Want Me To Stay, or at least some other Sly & the Family Stone song, but no - still, cool use of samples!)
01E13 Chromesthesia - Antoine Berjeaut
N: I recently relistened to his album with Makaya McCraven, Moving Cities, and I fell in love again with it, so I decided to go explore the rest of his discography.
01E09 Ill Considered III - Ill Considered
01E05 Central Market - Tyondai Braxton
N: This one was also recommended to me: a solo album by an ex-Battles member.
01E04 Never For Ever - Kate Bush
N: A recommendation. I didn't know much about Kate Bush, but yeah, it's great! (and yeah, that includes Violin, which I somehow hated for the first minute - as the song progressed I started loving it, so now I'm confused). I think I gave a passing listen to Hounds of Love one day, but now I'll have to do it again more intently.
01D13 Szabadszág - Adela Mende
01D13 ANTI - Rihanna
N: Arrived here through a reference to James Joint in a spotify playlist in Hiatus Kaiyote's - I can see why! it's a very weird song (in the good sense). I was surprised by how coherent the sound of the album is. I expected it to be more disjointed, with a clear separation between the singles and the filler songs, but not at all (I mean, Workis there, but it fits well with the rest). I liked it a lot!
01D12 Magma - Black Flower
N: Around 2017, I was living in Barcelona and getting bass classes. Sick and tired of practicing forever in my bedoom, I resolved to get some real-world experience band. In one of these ocassions, I found a guy with very ample musical habits who recommended me this band. We didn't play together for more than one or two sessions if I remember well, but it was interesting to find a fellow "crate" digger - now everytime I hear about this band I wonder how he's doing.
As for the album itself: I personally liked Future Flora (their previous album) more, but it's still an interesting listen if you are into fussion music (they are a mix of Ethiojazz and psychodelia-folkrock, though a fair warning: they hardly fit labels easily).
01D12 Mood Variant - Hiatus Kaiyote & Others
N: A remix album of Mood Valiant. Great stuff. Makes me want to get into electronic music.
01D10 Break Stuff - Vijay Iyer Trio
N: I've tried to get into Vijay Iyer several times, but something didn't click for me (having only tried to listen to Historicity). I mean, I know he's great, but I somehow didn't understand the hype. Now I do, way better. I'll keep exploring their discography.
01D10 Hyper-Dimensional Expansion Beam - The Comet Is Coming
01D05 Preludes / 4 Rhythmic Studies / Canteyodjaya - Messiaen (Håkon Austbø)
N: Realizing some of my musical listening wishes mentioned in my 2022 musical recap.
01D04 Straight From The Gate - The Headhunters
N: Nothing beats a 1977 vintage space-funk album.
01D04 The Main Ingredient - Pete Rock & C.L. Smooth
01D02 Supermane - MonoNeon
N: I like the journey he's taking - I think he's gotten better and more confident at singing. He said in an interview: "Honestly, I don't like my singing, but I sing anyway", and I think that's some A++ attitude. Rooting for you, MonoNeon!
(The Crop has a very cool beat, by the way).
01D01 Za! & la TransMegaCobla - Za!
N: A cobla is a wind ensemble, traditional of Catalonia, that usually plays sardanas. A TransMegaCobla is a, mmh, very big cobla, I guess, that plays more things than sardanas.
Za! is amazing and this album is some weird shit.
01C12 Thunder - Stanley Clarke, Victor Wooten, Marcus Miller
N: I had a dire need for some bass porn.
01C11 Something Else - Tech N9ne
N: It's 2013 and Serj Tankian has a guest spot in a song (for the record, I used to be a Serj Tankian fanboy). Also: Snow Tha Product, proving that hace tiempo que le vengo dando. I should explore her work more, I really liked her song in the Bizarrap session.
01C09 Blow Your Headphones - The Herbaliser
01C05 Alive in America - Steely Dan
01C04 Paranoia - Bobby Sparks II
N: Embarrasingly, his previous album was so thight that for a time I was convinced that Bobby Sparks II was a drummer until I double-checked recently.
Some personal favourites are Dmsr, Letter to Mumbai, Good Morning America's solo (by the way: 4:56 here, and 4:21 in Reaper), Pinky. My only grip with this album is that it's super long (I have to take it in several seatings, or else my attention drifts too much… and I don't have that much free time lately).
01C02 Swanha (?) - Swanha Desvarieux
N: The audio is very cracky, at least in the Spotify version. A shame, because Swanha has a beautiful voice and the instrumental backing is also top notch. I also found out she's the sister of Jacob Desvarieux, co-founder of the Zouk genre. I barely know about Zouk, so it's time to put that down in the to-listen list.
I've marked this album's name with an interrogation because I'm not even sure it's named Swanha. It's listed like that in Spotify, but it's called Cida (as in Cida Desvarieux) in Discogs. Minor point, though - go listen to it.
01C02 Digital Zandoli - Various artists
N: Biguine Inferno is F-U-N-K-Y in some many ways. Other highlights: Nou Ke Sa Enmew (tremendous basslines), Mande Moin On Lajan, Pa Mande Moin Za Fe An Moin (super fun). In general all of them are worth checking out.
01C02 LP! - JPEGMAFIA
01B12 Bird and Diz - Charlie Parker, Dizzy Gillespie
N: I'm thinking of stepping up my (very limited) knowledge of bebop vocabulary if I ever get expand my (very limited as well) free time window, so this is the first step: listening carefully, and taking notes of the things I like (which I didn't this time). Also, about I Didn't Know What Time It Was: I realized that's the one covered in Tigran's last album (I didn't know the original!). I've had it stuck in my ear for a while now.
01B10 Cathexis - Denny Zeitlin
N: Nice! Arrived to him through a mention in a video Youtube (on musicians with double careers).
01B09 Made Available: John Peele Sessions - This Heat
N: I discovered Deceit a couple years, and I've been obsessed with This Heat ever since.
01B07 Remember That You Will Die - Polyphia
N: A recommendation by a friend (of the group in general rather than this album in particular). I was expecting some kind of mathy prog metal, but turns out it's closer to hip hop and sometimes jazzy harmonies than I expected. I was extremely pleased to see Anomalie's freaky Quarantine Beat #1 developed into a fullfledged song (though I prefer the original 1m video).
01B07 Gaucho - Steely Dan
N: Trying to dig more into their discography (so far I had only listened to Aja).
01B05 Nøll - The Canyon Observer
N: They've gotten better with the years - more experimental and fun. Figura is much better.
01B03 Figura - The Canyon Observer
N: 2023's first recommendation! A sludge metal band from Slovenia that kicks ass. Very weird lineup, including 2 violas (!!), according to my friend. Don't hold a cup of tea while listening - you'll drop it.
01B02 Don't Sweat the Technique - Eric B. & Rakim
N: Arrived to the album due to Ethan Hein's analysis of Don't Sweat the Technique's beat (the song not the album is named after). Ended up listening to the whole thing.
01A12 Tour Beats Vol. 1 - Anteloper
01A12 Fly or Die - Jaime Branch
N: Very listenable despite being avant-garde - that's a rare feat. This albums will put you in a very specific mood.
Apparently she passed away last year, and that sucks. I liked her music.
01A10 東方不敗 - Tzusing
N: I saw this techno album recommended somewhere on the internet. Electronic music (bar maybe Aphex Twin or Autechre) is a big blind spot for me, so it'll take some time to get used to, but to the compliment of this album, I enjoyed it and found the textures interesting regardless.
01A10 Absolute Power - Tech N9ne
N: Off, how the hell does one rap so fast. The themes fell a bit flat for my taste, though.
Apart from that, very weird samples sometimes (particularly, Slither and Imma tell caught me offguard). I didn't know any of the producers, but I really dig some of the takes (like the beat in Worst Enemy).
01A05 Pink Dolphin - Anteloper
N: Wow, that was weird and wonderful. I'll go down this rabbit hole soon.
01A05 Lupe Fiasco's Food & Liquor - Lupe Fiasco
N: Jesus, and this was only the debut album? Hell…
Also, eh, that's Dexter Wansel's Return to Mars in The cool! I realized later that I might have stumbled across this fact before while browsing whosampled, but I didn't remember at all. Rechecking, I also see that's the Funky drummer drum loop (should have seen that coming…).
01A04 The Sun's Tirade - Isaiah Rashad
N: Going through the 2010's hit hip hop albums, as you can see. All songs kind of bleeded one into each other for me, honestly. Not my jam, I think.
01A04 Acid Rap - Chance The Rapper
N: I knew him only in passing - he's good! I really liked the production. Very impressed by the fact that this was a mixtape distributed for free originally.
01A03 Salute To The Sun - Matthew Halsall
N: First album of the year! A peaceful, meditative jazz album.
2022
00+00 Schwitz - Vulfpeck
Like a cup of warm tea on a sunday morning! Fun, sweet album to end the year.
00Z06 1000 Hurts - Shellac
00Z05 5 - Sault
N: Appartently No thank you's producer is called Inflo. Sault is his project, where he does… well, I don't know, funky soul, or disco, or something in between that is quite unique. Will dive in their discography some day.
00Z05 No Thank You - Little Simz
N: Really liked it! More than Sometimes I Might Be Introvert, which I know was a critical success but somehow rang less to me due to the orchestral tone. Superb production backing as well.
00Z04 Melt My Eyez See Your Future - Denzel Curry
N: Super polished production. Also, impressive guests (Robert Glasper! and JID! and Karriem Riggins! )
00Y11 Where I'm meant to be - Ezra Collective
N: Great as always. Fond memories of running with both previous albums by them back when I lived in Barcelona - Ezra Collective brings a very particular mood that I loved. Can't wait to run to this one as well. Joe Armon-Jones killed it in Smile, by the way.
00Y03 New Heavy - Dub Trio
N: The usual: I knew their (excellent) 2019 album, but never ventured to listen the rest. Great, as expected.
00Y03 Lost in the Waves - LANDMVRKS
N: Speaking with a friend, they said they discovered this Metalcore band recently. Not a big fan of the genre itself - but it's a nice band considering that. There's half-metal half-trap song in there in the album as well (!!). Say no word was my favourite (and also the less clearly metalcore song). I like the singer's voice. On the more negative side, it's a bit uneven in interest - there are moments that caught my attention but some of the songs fall flat, and there is a general lack of cohession, I feel. Apparently they are very good in live concerts, though - I can imagine that.
00Y02 Float - Aesop Rock
N: He's not great producing, but I always liked his rapping. It verges on word salading sometimes, but even then I like it. When I'm paying half attention, it's about the musicality and rhymes - when I want some brain-picking, I check the lyrics and marvel at the ingenuity. He's gotten better at being clearer in the last albums though.
00Y01 Don't rush the process - Kaidi Tatham
N: Very very very funky - the previous album I listen by Kaidi Tatham (An Insight to All Minds, somewhere below in the list at the start of the year) was also excellent. Lots of amazing basslines, really great sounding synths and top-notch key lines.
00X13 Blue Blue - Sam Gendel
N: Come on, this guy is ridiculous. He somehow manages to release a couple albums a year plus collaborations, and yet he always makes interesting, weird, groovy stuff. Not fun, Sam, I can't keep up with your output.
Now slightly more seriously: I loved his albums with Wilkes, the Satin Doll album and even the extremely overwhelming 3:30h long Fresh Bread (I've given up on listening to that in any other way than small bursts). This one is great as well. Very focused on guitar sonorities, rather than the usual sax experimentations.
00X12 Since We Last Spoke - RJD2
N: I had totally forgotten about RJD2! Instrumental hip hop is how I got into hip hop as a whole - there was a time when I was listening to both Endtroducing and Deadringer on loop. Thinking about that, I realized I never went forward in RJD2's discography, repeatingly listening only to that debut (alright, and maybe also to 1976).
00X12 Revolutionary Vol. 2 - Immortal Technique
N: Yet another veteran rapper I find late. I had him pending ever since seeing a mention of him in Book of rhymes.
I like how he keeps clarity in the verses, and overall he flow nicely (and the beats! I liked the beats a lot). It's one of the English-speaking rapppers I have less problem understanding without checking out his lyrics on the internet.
As for the more critic parts: he's a bit preachy, and he edges in conspiracy themes sometimes (9/11 and such), but meh, I guess that I can live with. I don't like though the way he slips in slurs in songs, and then uses Eminem's usual defense: "that's just the way people talk in the street", "its not meant to be offensive", etc. Lame excuse, if you ask me. I'm sure he can do better.
Other than that: a sizeable part of rap in Spain is left-leaning, so it was interesting to see what that looks like in the other side. Which is, as far as I know Spanish hip hop (and I admit I barely know a thing), more or less the same.
00X10 The Marshall Mathers LP2 - Eminem
N: Started by the most recent supposedly ok album so that I can better appreciate the first Marshall Mathers LP (which is supposed to be a masterpiece and yada yada).
I have more than a fair share of problems with the album and Eminem in general - look, I'm almost ten years late into the conversation, comenting on an album with songs with 800 million reproductions by one of the most sucessful rappers ever, so I doubt I'll say anything you didn't know already. But regardless of those, I'll say at least this: the technical virtuosity of some of the songs (Rap God or Rhyme or Reason) drops my jaw every single time, even when some of the verses are saying shit.
00X08 Special Effects - Tech N9ne
N: Off, he's amazing. I got into him via his Tiny Desk concert.
It's incredible how many hip hop veterans I didn't know about until very recently- I'm sure I would have loved Tech N9ne if I found out about him years ago. I also realized I never actually gave Eminem a go (he guests in my favourite track, Speedom), even if I've know of him by name since high-school. Well, never too late I guess.
00X05 (A) Senile Animal - Melvins
00X03 We Travel The Spaceways - Sun Ra
N: Varying recording quality - very short album as well.
00W12 Immutable - Messhugah
00W10 Chasing The Phantom - Dewa Alit & Gamelan Salukat
N: Gamelan ticks a lot of boxes for me. I'm not a conneisseur, but in my head it lies in the same inexplicable category as Bartok's quartets, post-80s King Crimson and Meshuggah, at least the kind of gamelan I like, so I wish I were because I really think it cause a rare kind of mood. Over time I've realized I lean towards the gong kebyar rather than the more atmospheric javanese or sudanese styles, but that about wraps up my gamelan experience.
It's hard to come by gamelan albums, so most of my exposure to balinese gamelan is through old recordings. Modern twists on the gamelan (mostly from american people, oddly) don't really do it for me, to be honest. It's as if they choose the highlight the majestic and atmospheric landscapes rather than what I want from gamelan: thunderous patterns in unison, sudden shifts in dynamics, a sense of the theatrics. So I'm very glad to find a middle ground in this album - it's at the same time familiar in its patterns and refreshing in the melodies. It really does feel like the natural continuation (and evolution) of tradition. Apparently, Dewa Alit's ensemble (Gamelan Salukat, literally a set of instruments designed ex profeso) has a unique tuning system, and it sounds amazing.
Recommended.
00W07 CLAMOR - Maria Arnal i Marcel Bagés
N: A recommendation. It relies on the mix of Maria's strong voice lead and sense of the lyrical with a mamooth-sized ammount of top-notch studio production. Very good lyrics as well.
00W07 Tino Contreras y su grupo - Tino Contreras
N: Legendary Mexican drummer now in Gilles Peterson's label with an album that looks nice.
This one is a fun album released in 1980. The bassist (this guy called Leo Carrillo) takes almost a solo per song and that makes me happy.
00W07 Light As A Feather - Return to Forever
N: I'm sure I have listened to fragments of this one years ago (apart from Spain, that is), but counting this as new since it's the first time that I give it a listen in a go.
[BREAK]
00W00 Songs of an Unknown Tongue - Zara McFarlane

00W00 Eternal Home - Fire-Toolz
N: This was… intense. I don't know how to define this album, it's like a thousand genres all mixed up. I felt like when I was about 19 and listened for the first time to SikTh's The Trees are Dead & Dried out, Wait for Something Wild: massive confussion, then understanding as my ear got used to the sounds and started to understand their vision. It was an interesting listen.
[BREAK]
00V05 (Kamil Manqus) - Muqata'a
N: Off, this was a hard hitter!
00V05 Salar Salman - Salar Salman
N: Catching up with the Bandcamp Daily newsletter this caught my attention. Quite unique.
00V05 A Sphere in the Heart of Silence - John Frusciante, Josh Klinghoffer
N: It was recommended along with Noxagt, Dot Hacker: a friend is digging through Klinghoffer's discography these days (thus the Dot Hacker album) and found this. Mostly synths + guitar, with the ocassional singing from both. The vocals are a bit too much for me - I liked the rest of the music more.
00V04 In These Times - Makaya McCraven
N: A consumation of McCraven's path towards making jazz hip-hopper, or really (really) jazzy hip-hop, or something in between that I really like and he calls being a beat scientist. His process is quite unique: he's a jazzist that samples himself and his band, then post-produces those recordings, using techniques of a hip-hop producer in a jazz setting. He's unique in what he's doing.
In These Times was a ride and an absolute blast full of lush melodies and rhythms. And look, I'm not one to highlight a guitar solo easily. As a bassist I have a general irrational dislike for guitars with their unruly number of strings and tiny necks. So when I read in some reviews that the solo in The Knew Untitled is fantastic I was more than skeptical. BUT. It. Is. I had my best stank face all through the solo. Though of course the best part of the album is the drumming - when it takes the spotlight, like in This place that place, it's rich and thight in very subtle ways. As with previous McCraven albums, it's not always clear when something was cut, resampled or added in post-production (but that's part of the magic - he makes everything sound organic).
Anyway, as you can imagine this ticks several of my boxes, so I really liked the album. I'll probably be on a cave the next days trying to decipher what the hell is happening in there and why it sounds great.
(Also, an incise: I was surprised to know that Makaya McCraven's mother, Zsigmondi Ágnes, was the singer of Kolinda, a Hungarian folk-rock music ensemble from the 70s that is amazing. Check out 1514, an album based on the tragic story of Dózsa György's peasant revolution, if you don't believe me. Apparently, Lullaby's melody was originally a song intended for Kolinda. The world of music is very small).
00V04 The iron Point - Noxagt
N: I stand by my words. The viola makes it quite unique, and fits perfectly.
00V03 Noxagt - Noxagt
N: A recommendation. Filthily ominous and fairly foul.
In all seriousness: it might sound counterintuitive, but it's very easy to do a bad noise album. It involves playing a very thin line between what's expected and familiar, and the uncomfortable, what's structured rhythmically and groovy and what's free and wild, the melodic and noisy, etc. I've heard more than one band overdoing it.
So, whenever I find a good noise-like band, what I'm expecting is this interplay between the groove, or the structure of the song, or a riff, and the surrounding dissonance. Noxagt plays well that thin line between expected and unexpectedness: for example, The Impious One or Soft Sugar play on trying to catch you off guard with a kind of limping rhythm. If you are used to bands like label mates Lightning Bolt you'll love it. I was told also that other albums of them include a viola (!!). I'm putting some of them in the to-listen list for next time.
00V00 DAMN. - Kendrick Lamar
N: I hadn't listened to this one, despite the fame.
00U13 Drogas Wave - Lupe Fiasco
N: I relistened the other day to Drill music in Zion and I was very suprised by the inventiveness of the lyrics. I sometimes have a hard time keeping track in verses (it's particularly hard as a non-native speaker even paying as much attention as I can), and, since I barely know Lupe Fiasco, I was reading along the verses as they were happening, and oh boy, that was fun. What a wildly creative album. Very inventive storytelling devices, as well as excellent flow and sense of melody. I'm not too much into the production itself (it's top notch, but not my thing), but the rest was super interesting to listen to. The context was also insightful, being the first album he produced outside the Atlantic Records label, where he was apparently creatively asphyxiated.
00U12 華麗なるエレクトーン (ザ・ワード) - セキトオ・シゲオ (Shigeo Sekito)
N: Apparently, a famed electone player who released various jazzy album in the 70's. It's all the rage amongst elevator passengers.
Now, seriously, cool album. Interesting tone choice in most songs, but I don't think I'll revisit it soon.
00U11 Quality Over Opinion - Louis Cole
N: Nice. Goofy, dramatic, self-concious and funky, all mixed. Classic Louis Cole fun (certainly as energetic as previous solo albums, though I prefer his work with Knower).
00U04 Empire Central - Snarky Puppy
N: I didn't noticed they released the new album already. Nice synths, I always forget how good Bobby Sparks and Justin Stanton are at their thing (that's them in this album as well, right?). Stanton, for example, has a great album with synth renditions of a belgian sacral musician called Flor Peeters.
Other than that not much to comment: it's a very run-of-the-mill Snarky Puppy album, meaning it's full of into lengthy, jazzy funk jams. If you have listened to any other albums by them you might recognize some common melodic motifs here and there, specially in the horn section - as I was listening I was convinced I had heard some twists elsewhere in their discography. I think I'm allso missing a lot of the Dallas-centered subtext (or subaudio? i.e. winks to the city's musical culture) here, but sincerily I don't mind much.
00U04 the sound of listening - Mark Guiliana
N: AAAAAH LAST MARK GUILIANA DROPPED! I was a big big fan of BEAT MUSIC! BEAT MUSIC! BEAT MUSIC!, and his previous work with Avishai Cohen, who hasn't released anything as interesting as Continuo for a while, specially after his strange, if brief, foray into dad rock (sorry Avishai! I still think you are one of the best out there).
Mark Guiliana moves in between many musical languages. I like him best at his most electronic, but he can be very good at more straightforward jazz. In this case, Jason Rigby (saxophone) and Shai Maestro are on point on mostly meditative, sometimes deceptively simple compositions.
00U03 How's your process - Dot Hacker
N: A recommendation. Superb drumming, over kind of dreamy textures and sometimes unexpected harmonic movements.
00T10 Black Up - Shabazz Palaces
00T06 Shadows and Lights live concert, September 1979- Joni Mitchell, Pat Metheny, Jaco Pastorius, Michael Brecker
N: Wow, what a dream line-up. I listened to this because it's one of the most famed live performances of Jaco Pastorius (and yes, he's at his peak). But I didn't know Joni Mitchell - and she's really amazing.
00T04 DREAMSCAPE - Jamaaladen Tacuma
N: Found him through the Bandcamp daily.
00T03 Tri Repetae - Autechre
00T03 Perform the compositions of Sam Wilkes & Jacob Mann - Sam Wilkes & Jacob Mann
N: In their line. Playful jazz-funk with heavy synth pressence. Very fun.
00T00 Aerolíneas Makiza - Makiza
N: Eh, that's Ana Tijoux! Nice to hear her, I like her flow.
I found this through the Sonidos Ocultos playlists. Sonidos Ocultos is a great gateway to the usually amazing Chilean musical scene. I've dug more than one gem from their website.
As for the album: it has very varying quality - I felt the album had some weak points, but it got increasingly good as it advanced. A couple really nice beats, and depending on who is rapping it get more or less virtuosistic. Overall I enjoyed the change to spanish-based hip hop. It's impressive how much does the musicality and lyrical resources change depending on language. I think I'll have a hard time adjusting to spanish rapping though. It feels a bit awkward sometimes.
00S13 Modal Soul - Nujabes
N: I refuse to think of this as lo-fi hip-hop. Nothing lo-fi to it. It has a kinda melancholic vibe (almost all pieces feature heavy piano), sure, but so does Dilla sometimes and not, that doesn't make him chillhop or whatever.
Having said that… big Wii vibes.
(Just kidding, it's very good) (like the Wii music though).
00S11 Black Radio III - Robert Glasper
N: Sweet. Mostly R&B, all of it very good, though I prefer the first Black Radio - some songs didn't appeal much to me.
00S06 The Master - Rakim
N: It's a must. No wonder people consider him one of the best MCs of all time.
00S04 Cosmic Vortex - Weldon Irvine
00S03 Daughters - Daughters
N: Daughters indeed.
00S03 Mos Def & Talib Kweli Are Black Star - Black Star (Mos Def, Talib Kweli)
00S01 Black on Both Sides - Mos Def
N: A masterpiece. I had listened to most of the hits from the album (Ms. Fat Booty, Mathematics), but not the whole thing. Nothing I can say here that hasn't been said elsewhere, other than that I have enjoyed it a lot and that I'll be listening to most of its songs on repeat for a time.
00R12 Antiphon - Alfa Mist
N: The only album by Alfa Mist I hadn't listened, I think. Fantastic, organic blend of hip-hop grooves and jazz, as the rest. 7th October screams Dilla time, with some funky polyrhythmic feeling to it as well - as if it were a copla de pie quebrado. I'm still trying to figure out how to understand the rhythm there.
00R11 The Best Of (Compilation) - Ekatarina Velika
N: Please send help, I'm down the Yugoslavian music scene rabbit hole.
00R10 Povratak - Dah
N: I mentioned a couple albums down that I love Erev Shel Shoshanim. I went to the Wikipedia page to see how old it was, and I saw some obscure prog band from Yugoslavia had covered it as Sosana. The second half of the album is better than the first, if you ask me. I enjoyed the last three tracks more than the rest.
00R10 Funky Snakefoot - Alphonse Mouzon
N: Funky indeed. Extreme headbobber drumming (as expected, since Mouzon is a top league jazz-fussion drummer), and a strong synth game… paired with a not-so-great voice, sadly, at least to my taste.
00R10 Arbaah Kolot - The Voices Four
N: I found this via its rendition of one of my favourite traditional jewish tunes, Erev Shel Shoshanim, a tender, very popular ballad. Look: my favourite rendition keeps being that of Quilapayun & Victor Jara… but I was very surprised at the way they turn it almost funky. As for the rest of the album: it's a folk album with many traditional jewish songs, usually with a twist or two. Way more animated than I expected: it has some horn arrangements and very danceable basslines (in a 1969 way). The vocal harmony is also remarkable (no wonder the group is called the Voices Four!). I'm not a big fan of folk usually, but I admit this album felt like a warm cup of chocolate: cozy and familiar. If you are into jewish folk, or just folk in general, you'll enjoy it.
00R06 Tricks of the Shade - The Goats
N: Apparently a forgotten masterpiece of 90's hip-hop. It's one of those weird-in-a-fun-way album. Full of very sardonic skits (contrary to my past comments about skits, I found these very funny - I mean, "Uncle Scam?" Don't tell me that's not deadly hilarious). Very unique, matching production - I recognize I didn't pay that much attention to the verses, so that'll mean a future revisit.
00R03 A Way Back - Joe Armon-Jones & Mala
N: I wasn't expecting a dub album. It's good, but I'm not sure it plays on all the strenghts that Joe Armon-Jones showed in Turn to Clear View, at least in the first two tracks. All Ways or The Truth give more leeway to the keyboards; the more they shine the stronger the head-bob, and the better they integrate with the fat bass and drums. A more prominent place in the mix would have helped, maybe?
I also liked A Way Back, despite my complains, and overall if you are into dub it's right up your alley.
00R03 Hot Buttered Soul - Isaac Hayes
00R03 African Rhythms - Oneness of Juju
N: Of Welcome 2 Detroit fame. Fun album, sometimes a bit weird, but in a good 70's jazz-funk way. It has a Headhunters vibe, and excellent musicianship.
00R00 Dream Interrupted - Glaxo Babies
N: I have a very soft spot for post-punk. One of the most unique groups I've ever heard in the genre is Maximum Joy, a group that for some reason only produced ridiculously infeccious funk and dub grooves while keeping the general anti-establishment vibe. Glaxo Babies is where some of the members of Maximum Joy started, and one can see the roots here and there (I mean, there's even a song called Maximum Sexual Joy… ). This is a compilation that apparently leaves out some of the most experimental songs (a shame!…). Anyway, it was a nice introduction to them. I'll check the rest of the discography one day.
00R00 Masters of the Universe - Binary Star
N: This album was in my pending liste since I listened to One Be Lo/Onemanarmy's great Sonogram. I liked this one a lot. Some of the less listened tracks, like Fellowship and Glen Close, caught me a bit offguard. A little gem that shouldn't be forgotten, and a lesson.
00Q11 Bright Size Life - Pat Metheny
N: With a very young Jaco Pastorius at bass.
00Q11 Pljuni Istini u Oci - Buldožer
N: A recommendation from a friend - a classic album of the Yugoslavian 70's prog scene. A very zappaesque, psychedelic, bluesy and humorous album. According to some reviewers on the internet the lyrics are hilarious - sadly (or happily?) they are in serbo-croatian (except the last moment of the disc: a very felt "No, I don't wanna be a paraplegic, baby"… lol). Very unique in that sense.
00Q10 THE MOUSE & THE MASK - DANGERDOOM: MF DOOM & Danger Mouse
N: I wasn't aware of this one! I'm an MF DOOM fan, but always passed on this one because I didn't know who this Danger Mouse guy was. As soon as I listened to Cheat Codes and became aware of him I checked his discography and found this album with MF DOOM that I had somehow ignored all this time.
The only problem I have with this albums are the Adult Swim skits. I'm not a fan, but well, I recognize it's playing on a long-standing tradition in hip-hop and paying homage to the influence of cartoon music in it. And I like Adult Swim, so I'll live with it.
A shame, because otherwise I'd have this album in loop for hours.
Nah, what the hell, I'm going to do that anyway.
00Q10 Cheat Codes - Danger Mouse & Black Thought
N: Really enjoyed it. Top notch sampling and lyrical flow game, of course. Funny how you can listen to someone in so many projects I've known for a while (Gnars Barkley, the Demon Days album) and only realize who's behind so much time later. Anyway, a superb album.
00Q10 Star Walk - Larry Graham & Graham Central Station
N: Ridiculous album cover. I love it.
00Q06 Straight Life - Freddie Hubbard
00Q04 Red Clay - Freddie Hubbard
N: First album after a long stretch of time where I mostly abstained from listening to albums. I hadn't listened to this classic so it was a great way to come back to the habit.
[BREAK]
00P04 Live (1993) - Bob Cock and The Yellow Sock
N: They suck.
00O13 Snuh - Qui
N: A second recommendation. What the fuck did I listen to and why is sort of catchy? It's like avant-gardish harsh sounds with actually singable, memorable melodies and very varying moods. Apparently it's only two people! Weird stuff - check it out.
00O13 Blue Fat Pussy - hepa.Titus
N: A recommendation by a friend - cool album! It had been a time since I heard some hard stuff and I enjoyed it a lot. I should get into post-punk stuff more often.
00O11 Dinner Party - Dinner Party (Terrace Martin & Robert Glasper & 9th Wonder & Kamasi Washington)
N: Very tasty. Headbobber after headbobber. Not surprising given the stellar lineup.
00O10 Labcabincalifornia - The Pharcyde
N: The best tracks have Dilla's touch, of course. Otherwise a good album, but I've read the previous one was better. It lost me a couple times so I'll try to give it a go at some point.
00O10 E.S.P. - Miles Davis
00O08 Voice - Hiromi, Anthony Jackson, Simon Phillips
N: I got a recomendation from a friend - I had listened Alive, but not this one. It's a great album - I'll relisten to it soon, for sure.
00O08 Mononeon Farts Live In Memphis - Mononeon
N: I prefer him in the studio, or with Ghost-Note. Otherwise I'm a big fan though.
00O06 Drukqs- Aphex Twin
N: It took me an embarrasing amount of time to listen to this album, considering I really like Aphex Twin.
Apparently the album is such a mixed bag of genres because it's the product of Aphex Twin forgetting an MP3 with unreleased songs in an airplane. (Funnily, Aphex Twin himself said that You could listen to all of it in one go, but I think you'd be dead if you did. Yes, I did take it in one day, if not one go, and, yes, it killed me a bit inside.)
00O04 What The World Is Coming To - Dexter Wansel
N: Life on Mars is better, but still a cool album.
00O03 Life on Mars - Dexter Wansel
N: You should go there, it is so nice, Mars~
00O00 The Funky Side of Life - Sound Directions (aka Madlib)
N: Sick drumming provided by "Sloppy" Joe Johnson.
00O00 Overstand - Apifera
N: Very unique sound, synthy psychedelic jazz-like album. This could have been an insufferable mix, but the way the album is equilibrated makes for a much more interesting exploration.
00O00 Siempre Afro-Latino - Los Kenya
N: Superb salsa album, reedited recently.
00O00 Walking Backwards - Clutchy Hopkins
N: Sounds a bit like a Latin Playboys album without vocals. Very T H I G H T drumms and lots of bass chords and kind of melancholic instrumentation. Less funkyfied maybe than the other albums but you can notice a strong hip-hop sensibility behind most tracks. Whoever is Clutchy Hopkins, they know what they are doing.
00N13 S.O.N.O.G.R.A.M. - One Be Lo
N: Criminally underrated album and rapper.
00N13 Cee-lo Green… Is The Soul Machine - Ceelo Green
N: Weird at some points, at others just soulful. Cool album. I knew Ceelo Green from the radio and Gnarls Barkley, but I wasn't aware of this album. Found it through Book of rhymes, specifically on the bit of Childz Play being in 6/8 (well, it said 3/4, but that's not true). That song ought to be one of the weirdest beats I've heard, and both of them Ceelo and Ludacris were killing.
00N12 The miseducation of Lauryn Hill - Lauryn Hill
N: I was excited to see what Lauryn Hill's solo career looked like. I liked the Fugees album a lot, and I thought I'd enjoy this album at least as much. I can see why people think of it as a masterpiece, and Lauryn Hill is amazing in it, but I think I preferred the Fugees. If I'm honest, I also think this album hasn't aged as well as, say, D'Angelo's.
In a more meta note, I found out about Lauryn Hill being so big in her day these days. Having kind of disappeared from the public spotlight since the early 2000's, I guess I was too young to know her. Still, it's odd, because I'm discovering for myself what most people in the USA have heard millions of times, according to Spotify's stats, so she must have lots of fans still.
00N12 Drill Music in Zion - Lupe Fiasco
N: I barely know Lupe Fiasco, so I wasn't expecting anything in particular here. I'm not always too much of a fan of the production, but I dig the lyricism.
PS (00U12): I revisited this one and actually is far better than I remembered. Very clever verses - I think I was too fixated on the beats back in the day.
00N11 The Score - Fugees
N: I didn't know about them before reading an analysis in Book of rhymes. Lauryn Hyll has an amazing delivery. Very peculiar production style also. Apparently a big hit album in the 90's; I can see why. Not surprised it's the first time I hear about it considering how little of hip-hop culture arrives to Spain (used to?), even as I'm trying to get more versed (ha!) in hip-hop's history.
00N06 Graduation - Kanye West
N: I had listened to his latter stuff, but not to the early days. So today I decided to track it down to the speed-up soul sampling times, starting by the more 'anthemic' album and maybe tackling some of the previous ones tomorrow (Edit: it didn't happen, but it will at some point).
00N06 Live at the Red Garter, Vol. 1 - Faina All Stars
N: Fun, but probably more so for a fanboy of everyone involved in Faina All Stars than anyone else. Not for the first-time latin music listener.
00N05 2 - Roberto Roena y su Apollo Sound
N: Agua! Very good album. Lots of sampleable bits, if you are into that. If not, you'll enjoy a very healthy mix of funk and salsa. A little gem from the legendary Faina Records. Of course, aparently Roberto Roena was part of the Faina All Stars, so I'm anotating that for tomorrow's listening session.
00N04 Tremenda - Rosario La Tremendita
N: Rosario La Tremendita keeps the flamenco registry while synthy or heavily processed instrumental things happen. It's alright and it has some interesting moments… but I didn't love it, maybe because I have a hard time listening to flamenco to start with. I have much ear to train to the style. Anyway: It's always nice to see flamenco exploring new directions, and it's a well-integrated effort, so if you enjoy forward-moving flamencoor a strong cantaora style you'll like it.
00N04 Delirium Tremens - Rosario La Tremendita
N: Nice jazz-flamenco album. Rosario La Tremendita has a great voice, and the instrumentation knows to take a second place. I've seen her in some videos in a voice+bass and drums setup and I was expecting that, to be honest. I think the lack of a full jazz backing band makes for more interesting arrangements.
[BREAK]
00M10 Fo Kronn La Vi - Meddy Gerville
N: First: the person playing bass here isn't human. What an absolute funk machine. And the rest aren't behind.
Second: what a criminally underplayed album. It's a top-notch caribbean jazz effort with barely some thousand listens in Spotify. It deserves way more. It has some very unique rhythmic moments, songs in Réunion Creole and amazing musicianship.
And slap bass. Lots of very tasteful slap bass.
00M10 Up-Tight Everything's Alright - Stevie Wonder
N: I want to sample Music Talk so badly.
00M10 Ruby Vroom - Soul Coughing
N: At times playful, at other avant-gardish. My favourite bits are the samples, always a bit at odds with the rest of the band. In general the choice of samples is very creative, pulling some harmonic/melodic tension into a thight rhythm setup that tends to be groove-oriented. As for the frontman: I'm usually not one to love the spoken-word delivery, but it really works here. I wasn't very convinced when I started the album, but it has grown on me as it developed.
00M10 Black Bombaim & Peter Brötzmann - Black Bombaim, Peter Brötzmann
N: Very very cool album. Five tracks of wild free jazz saxophone improvisations over a psychedelic stoner rock solid bedrock. It's a blast.
Play it with your volume notch at 12.
00M08 LIVE: WILCO
N: I'm not a huge fan or anything (I hadn't heard much of them before going) but it was fun.
00M06 Yankee Hotel Foxtrot - Wilco
N: In preparation for their concert. I read this was their most famous album.
00M06 Montero - Lil Nas X
N: Not my favourite sound (too pop-friendly for my taste), but alright, it's a nice album.
00M06 Flam! Blam! Pan-Asian MicroJam! - David Fiuczynski
N: You have to take this one with attention and patience. It's supposed to be an homage to Messiaen and J Dilla (!!), so it keeps offering ideas.
As microtonal experiments go, Wendy Carlos Beauty in the Beast and King Gizzard's Flying Microtonal Banana keep being my favourite most coherent efforts though.
00M03 Apocalypse - Thundercat
N: The only album by Thundercat I hadn't checked before.
00L12 Mr. Morale & the Big Steppers - Kendrick Lamar
N: I agree with other people in that it sounds a bit uneven, and some songs have their own, particular problems. We cry together is interesting, I guess, but I won't go through an scenified couple fight again, thanks - and the issues here and there with Auntie Diaries can be overlooked because the message is positive. Your mileage on that might vary, and that's only my humble opinion.
Still, overall the album is really good (as expected from Lamar), compeling, and emotional.
00L11 Malibu - Anderson .Paak
N: I prefer Ventura, but I like it a lot. Listened to it mostly due to the discovery of the Hiatus Kaiyote Molasses sample in Without you. It took me about a minute to get used to hearing it as a loop with that drumming.
Also:Come down. I'm in love with that bassline. I've been since I first heard it around 2018. I remember picking the bass inmediately to learn it.
00L07 Pray For Me I Don't Fit In - Melt Yourself Down
00L07 Mood Valiant - Hiatus Kaiyote
N: Loved it as well.
00L03 Anadolu Pop - Moğollar
N: This album is a gem please give it a listen. Despite the name it's an instrumental psychedelic folk rock album. Expect lots of folk-sounding melodies, a Hammond piano and a nice bassist.
00L01 PRhyme 2 - PRhyme
00L00 Beats That Collected Dust Vol. 2 - DJ Premier
00K12 Beats That Collected Dust Vol. 1 - DJ Premier
N: Learning a lot from these.
00K11 The Pleasure Principle - Gary Neuman
00K11 Molasses - Eddie Palmieri
00K07 Violator - Depeche Mode
N: I saw one of the members (Andrew Fletcher) had died, and suddenly realized I never listened to a whole Depeche Mode album.
00K06 Skylla - Ruth Gollers
N: Wow, I wasn't prepared for this. Super interesting melodies, the detuning thing makes it sound out but I'm impressed with how well it works. Big fan. I realized also that Ruth Goller played bass in Melt Yourself Down and Acoustic Ladyland after listening to the album. I love both and loved lots of the basslines, so now I have a pending task to go back to those and check where did RG play, maybe learn a couple lines.
00K06 Everybody Digs Bill Evans - Bill Evans Trio
00K06 Dark Matter - Moses Boyd
N: I thought I had listened to this, but actually no. Nice album.
00K05 Resistance - Brandon Coleman
00K03 Master of Disgust… - Gonemage
N: Metal-chiptune thematic album about Wario.
Nothing else to say.
00K00 Tawk Tomahawk - Hiatus Kaiyote
N: It breaks my head and I love it.
00J12 Choose Your Weapon - Hiatus Kaiyote
N: Wow. This album blew my mind. The drumming, hell. Instant favourite.
With it I also finished my reading/listening combo of Dilla Time. What an amazing book.
00J11 Nafs at Peace - Jaubi
N: I liked it a lot. Found this album through music is my sanctuary's review, and wasn't disappointed.
00J11 Around the Fur - Deftones

00J11 NOW - Damon Locks & Black Monument Ensemble
00J10 Yancey Boys - Illa J
N: I wanted to kind of like this album, given the bad fame it has - I get it's a grieving work, and a first album with too many expectations to match the talent of his brother. But: sadly, I didn't find it too interesting either. Sorry
00J10 Suite for Ma Dukes - Miguel Atwood-Ferguson & Orchestra
N: Only interesting at moments. I appreciate the feeling of conversation with Dilla's work… but I'll stick to the originals, thank you. Also, kind of covering/arranging Dilla's music for orchestra takes away from the whole beauty of sampling: music as pure sound, where any and all timbre hcan be reinterpreted as music. I mean: I enjoy instrumental beats as much as anyone (as a non-native speaker of english, sometimes even more than the verses!), but what I like most of it is probably is the diversity of sounds it brings, and the ways it can susprise me with a world of creativity without seeming limits. Backxwash can take a whole metal tradition, in principle removed from hip hop's sound, sample it, and transform it into a unique sound; Death Grips can recontextualize harsh sounds to a musical context ; Dj Premier can produce some sick beat for the Korean Dynamic duo, and that's all within a similar tradition. Hell, Dilla himself was fond of (rico suave) bossa nova, to pick one particular sound. Maybe I didn't enjoy much this because for years I've been saturated with these classical orchestra sonorities, and I've grown too tired of them. Or maybe it's that orchestral arrangements of Dilla's work are a reduction - if you like, a downsampling of texture diversity.
I mean, the same could be said of The Roots or Glasper tributes, maybe, but they feel more contained (and thus connected) - and Dilla's influence can be sensed elsewhere in their work as well. My favourite homage to Dilla keeps being Madlib's.
00J06 Power Station - Cory Wong
00J05 Greatest Hits, Vol. 3 - Jacob Mann Big Band
N: Amazing as usual from Jacob Mann (plus, Louis Cole and Sam Wilkes at drums and bass at half the tracks).
00J03 Dos Gildn Bletl - Mamaliga
00J03 Wameed - Kamilya Jubran / Werner Hasler
N: I have no clue how this album reached my pending albums list (but glad it did)
00J00 StandArt - Tigran Hamasyan
N: I totally missed this release. Really digging it. I was thinking about transcribing a couple solos from it. If it happens, I'll make sure to post the transcriptions here.
00J00 Ifrikya - Karim Ziad
N: Very cool blend of gnawa and rai sounds with jazz. Kind of reminded me of Tigran Hamasyan (see next entry).
00J00 Computer World - Kraftwerk
00J00 Welcome 2 Detroid - Jay Day/J Dilla
N: I thought I had listened already to the whole thing, but it turns out I had only heard specific songs.
00J00 Beat Konducta Vol. 5-6: Dil Cosby & Dil Withers Suite - Madlib
N: I was getting into the last chapters of Dilla Time - the homages and posterior influences. This was a beast of an homage album that has taken me various days to digest - so many ideas and different moods. I loved every second of it.
00I11 Calls for Action - Harish Raghavan
00I11 The least we can do is wave to each other - Van Der Graaf Generator
N: I cringed. This hasn't aged well. There were some interesting moments though, but I confirm I'm not a fan of VDGG (despite my affition to prog).
00I11 Talking Timbuktu - Ali Farka Touré (with Ry Cooder)
00I10 Galerie - Anomalie
N: Always been a big fan of Anomalie's stuff. Great album.
00I08 Champion sound - Jaylib
N: Technically a relisten, but reading Dilla Time has given me so much more context and tools to understand this album.
00I06 Diwan - Rachid Taha
00I06- Miles Smiles - Miles Davis
00I04 Amplified - Q-Tip
N: Still Dilla Time. Also, an unexpected Giant Steps sample made me laugh out loud.
00I03 Fan-Tas-Tic, Vol. 2 - Slum Village
N: Dilla Time.
00I00 A thousand skies - Clap! Clap!
00I00 nijimusi - OOIOO
N: (Yes, I wanted to listen to listen to OOIOO on 00I00…)
00H13 A Promise - Xiu Xiu
00H12 Fan-Tas-Tic, Vol 1 - Slum Village
N: You guessed it: Dilla Time.
00H12 Beats, Rhymes & Life - A Tribe Called Quest
N: Yep, still on it.
00H12 The Coming - Busta Rhymes
N: Following the traces of Jay Dee over the history of hip hop.
00H11 OIL OF EVERY PEARL's UN-INSIDES - SOPHIE
N: First time I check what's the deal with hyper-pop. Now I absolutely get it. Also: amazing album name.
00H11 The Miracle of Sound in Motion - Steel Pole Bath Tub
N: Fun trivia: one of the members went on to be the musician behind many of Valve's main hit videogames (such as Portal).
00H10 Mecca and the Soul Brother - Pete Rock & C.L. Smooth
N: Pete Rock is amazing and I'm ashamed I didn't know him before.
00H06 LIVE: El altar del Holocausto
N: I know I know, awful name. I was expecting something way worse, but it turns out they play instrumental post-rock mocking Christian imaginery, so it was fun. Para más inri, this day was Jueves Santo (untranslatable pun fully intended).
00H06 La Jungle - La Jungle
N: Fun
00H00 Power of soul - Idris Muhammad
00G13 Secluded in Light - Arun Ghosh
00G12 Voyage - Tapioca
00G11 Love and Hate in a Different Time - Gabriels
00G11 IGOR - Tyler, The Creator
N: How the fuck did I miss this one so far? Will re-listen soon
00G11 Lope and Antilope - Get the Blessing
00G10 Black Rhythm Revolution - Idris Muhammad
00G10 Jacaranda - Luiz Bonfá
00G10 Turn This Mutha Out - Idris Muhammad
00G10 Ruff Draft - J Dilla
N: Preparing myself to read Dilla Time
00G10 Motomami - Rosalía
00G06 Elis - Elis Regina
00G06 Maxinquaye - Tricky
00G06 The life of Clutchy Hopkins - Clutchy Hopkins
N: The smoothness of this should be illegal
00G06 Allah ya so - Mahmoud Guinia
00G05 When the black hand touches you - Lukah
00F12 Take me to your leader - King Geedorah
00F05 Icebox - Clutchy Hopkins
00F01 LIVE: Chano Domínguez
00E07 El que corta el bacalao - Soneros All Star
00E07 El alimento - Cimafunk
00E07 Te lo dije - Harold López-Nussa
00E06 An Insight to All Minds - Kaidi Tatham
N: Great mix of genres. Lots of interesting basslines.
00E02 Sextet/six marimbas - Steve Reich
00E02 Nothing else - Lorn
00E00 LIVE: Carles Benavent, Jorge Pardo, Tino Di Geraldo
00E00 A time for healing - The Kahil El'Zabar Quartet
N: Great transcribing material.
00D13 Aretha - Aretha Franklin (1980)
N: With one of the three holy trinities of Aretha: Fosters, canadian for Funk.
00D13 Лавка Чудес (Lavka Čudes) - Високосное лето (Visokosnoje leto)
N: 1977 was a wild year to release a psychedelic rock album (in the URSS!).
00D12 Paco and John Live at Montreux 1987 - Paco de Lucía, John McLaughlin
N: New favourite
00D12 - Klezmer Music: Early Yiddish Instrumental music (1908-1927) - Various artists
N: Includes a version of Der gassen nigen under the name National Hora, played by Abe & Sylvia Schwartz.
00D11 Static - Artur Hnatek Trio
00D10 Magma - Black Flower
00D08 LIVE: Karmacadabra + Bosco
N: First concert that felt like what pre-pandemic live music used to be. Lots of fun.
00D07 Gilles Peterson presents: MV4 (live from Maida Vale) - Various (Joe Armon-Jones, Ishmael ensemble, etc)
00D06 Yasuke - Flying Lotus
00D06 O Tempo de Tudo - Joao Braga
00D05 Black to the future - Sons of Kemet
00D05 Sorcerer - Miles Davis
[BREAK]
00A11 Dizzy Strange Summer - Genevieve Artadi

00A10 SONGWRIGHTS APOTHECARY LAB - Esperanza Spalding
N: Great material for transcribing. Loved it.
00A10 Sinner's Syndrome - Moderator